New Music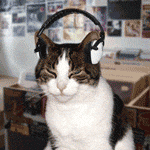 Couple of new albums I'm listening to today. Not really a review but, worth mentioning.
First new album in 20 years. Some of it feels really familiar and comforting. But, it hasn't grabbed me yet. I think it will need a few listens. But, I'll probably still buy the full album. I use streaming services to listen to music most fo the time, but I still buy albums directly that I really like.
Solo versions of many songs I have heard before, and some I have not. I haven't listened to this yet.
Only two of the songs from this upcoming album are currently available. But, I really like both of them. Something about this music really connects with me. I can't wait for this to be released at the end of the month.
Remastered version of this great double album. Some really amazing music.
Prev Post
Next Post