A New Car!
We decided recently to go ahead and sell our pre-owned Tesla Model S and get a new Model Y. We happened to order during a very busy time for Tesla. It also happens to currently be their most popular car. Amazingly we only had to wait about 5 weeks for our car to arrive. The process was mostly smooth. Our initial delivery date was delayed a couple of days. I can't image the logistic complexity of shipping cars all over the country.
What we ordered
Long Range All-Wheel Drive
Red Multi-Coat
19" Gemini Wheels
Basic Autopilot
All Black Premium Interior
There were no major issues at all with the delivery. There might be a small door gap issue with the trunk, but it's barely noticeable and does not appear to be causing any issues. There might be an issue with the passenger side front door. It seems a little harder to close sometimes. We'll give it a week to see if it continues. Overall, we are super happy with this vehicle. It's better than the older Model S, and super fun to drive. I can't wait to take some longer trips in it. We will likely drive it to Walt Disney World later this year. We did make one trip in the Model S to Disney, and that went well but we will be able to stop fewer times in this long range Y.
Accessories we are getting
3D Max Spider floor mats
Evannex screen protector
Under seat storage drawer
Extra Gen 2 Mobile Connector Bundle - one at the house, one in the car
Nema Adapter Bundle
I'm still really not sure about doing paint protection wrap. It's very expensive. I might watch some videos on doing it yourself. Not so sure about that yet.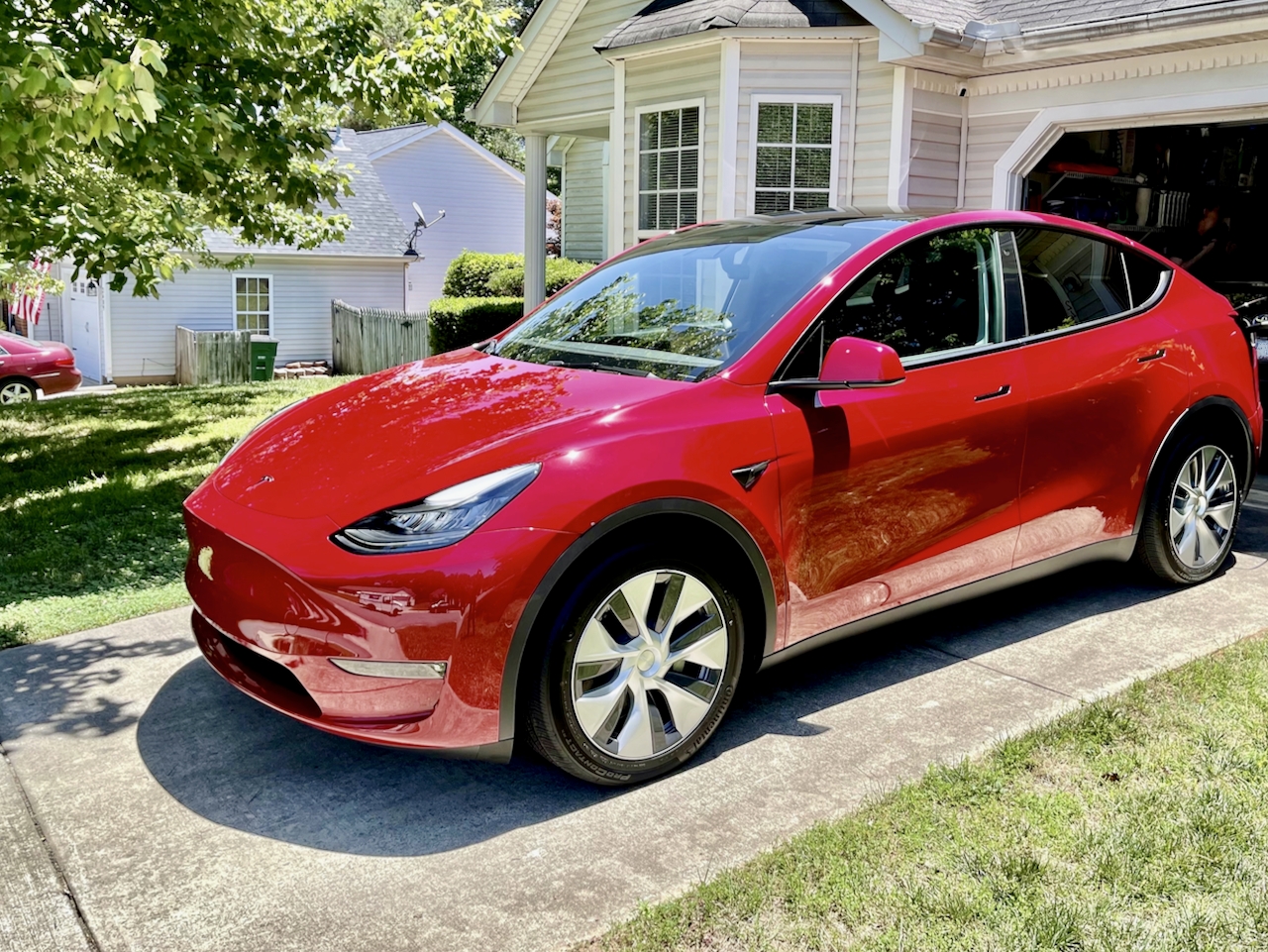 Prev Post
Next Post