More Trike Stuff
I finally got the trike a little more out of the way in the garage. My poor wife has had to move the trike out of the way and then back in to the garage, every time she pulled the car out.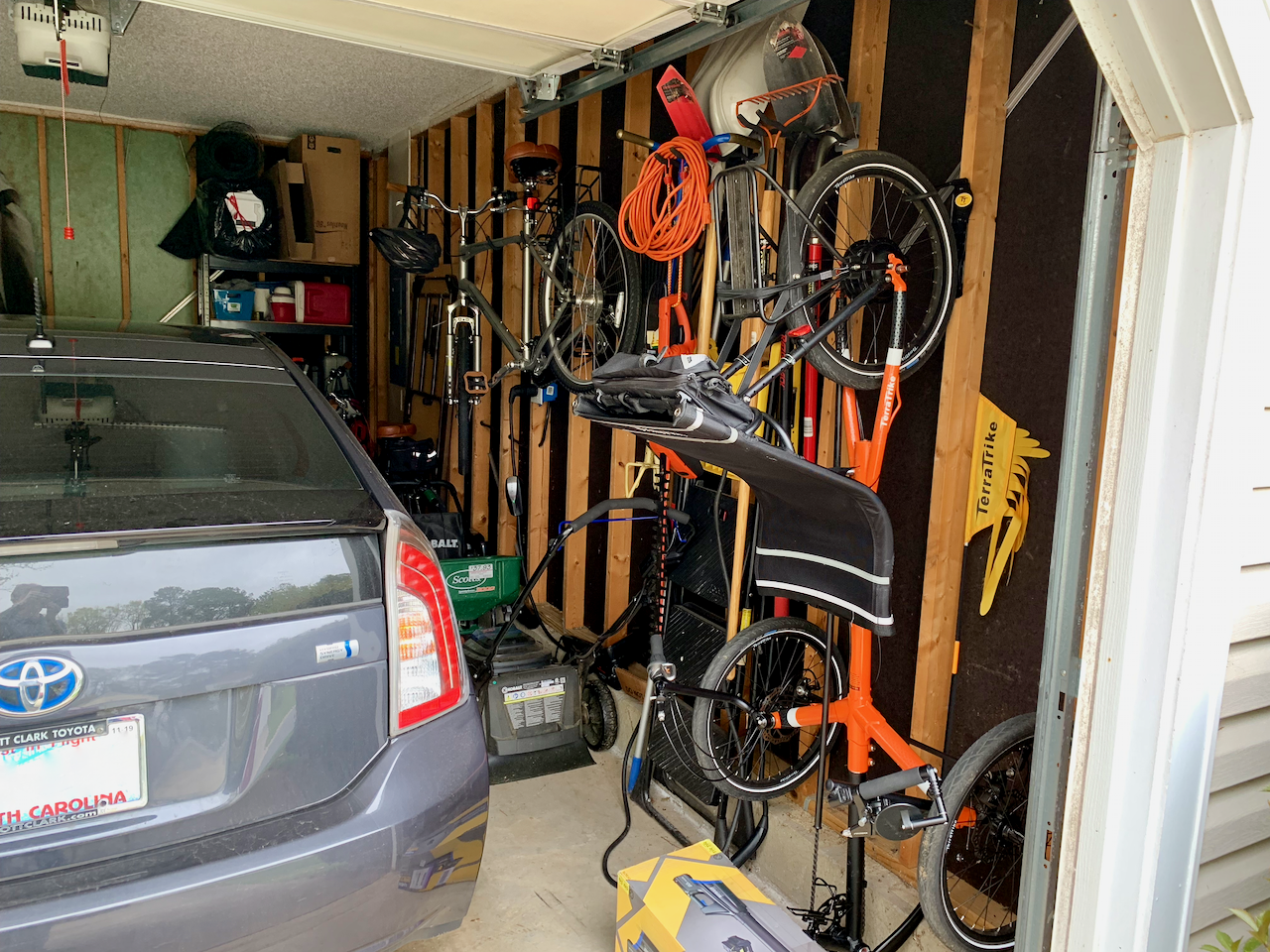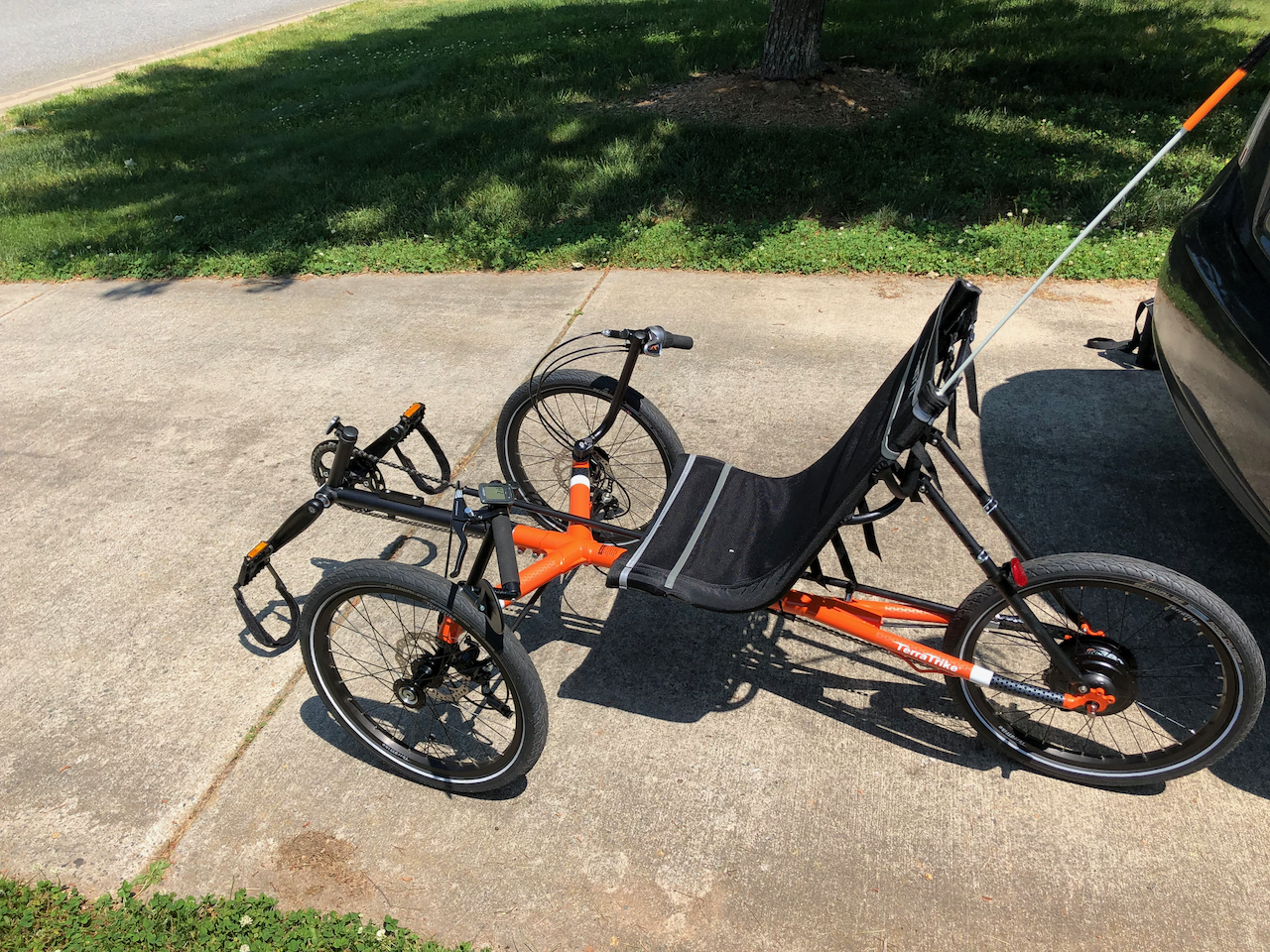 I still really love riding my trike. But, I've recently been spending a bunch of time looking at some other models that have better gearing and a few other enticing features.
Current top contenders:
I really need to stop by Trident Trikes next time we are near Asheboro.
Prev Post
Next Post