Paper by Fifty Three
There has been a crazy amount of publicity for the new iOS app Paper by Fifty Three.  There are several similar apps, but none of them are as fun to use as Paper.  It has just the right level of simplicity with an easy to use interface.
The app is free but all the tools you will want to use are sold as separate in-app purchases.  To get all the tools currently costs $7.99, and I think this is an ok value for the amount of time I have already used this application.  Should they have charged for the app up front instead of doing in-app purchases? I dunno, some people hate in app purchases, others are ok with them.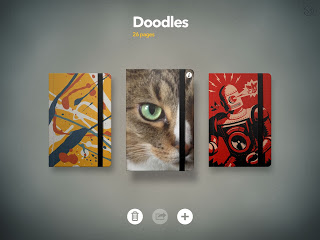 Pros:
Beautiful and elegant application
Easy to use tools
Cons:
No way to save to Camera roll
Can't zoom in - can't really decide if this is a bad thing.
Would be nice to be able to move pages around in the notebook
Would be nice to have the ability to change pages to lined or graphed
In app purchases for the tools you actually want to use. Would be easier to swallow if they were $1.00 each instead of $1.99 each.
I would expect some of these issues to be fixed in future updates.  I would also expect there to be new features sold via in-app purchases.
If you like to draw, and you have a stylus I would suggest getting this app.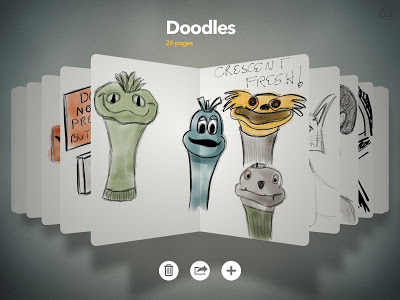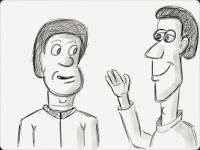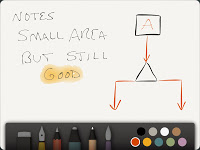 Prev Post
Next Post